Vote!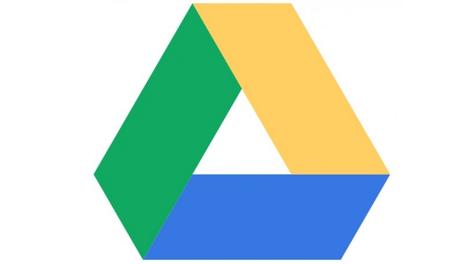 During the second day of the Google IO 2012 extravaganza, the search giant revealed that their current stable of cloud services will be revamped to better compete in the realm of business-focused cloud computing services from Amazon, Microsoft and Oracle.Google SVP of Chrome and Apps Sundar Pichai took the stage to introduce some of Google Drive's new functions, claiming that five million businesses, government agencies in 45 states, and 66 of the US's top universities have already "gone Google."Pichai called the new Google Drive functionality a "radical" change from existing...
Published By: Tech Radar - Thursday, 28 June, 2012
In the last 2 hours
1Vote! Google+ rolls out a redesign for mobile Web similar to desktop Cnet (Today) - Switching up its mobile interface to look more like its desktop design, the Web giant...
Older News
Vote! Chrome 27 goes stable with small speed boost, Chromium nabs app launcher on Mac Engadget (Today) - After sitting in a beta phase since early April, Chrome 27 is finally seeing...
Vote! Molyneux: Microsoft "won" this generation, no longer competing with Sony and Nintendo N4G (Today) - "Former MS exec and Lionhead boss names Apple, Google and Samsung as real rivals next...
Vote! Analyst: Google Fiber probably won't go national Cnet (Today) - Google Fiber has been on a small surge lately with a number of new small...
Vote! Google+ adds card UI and larger cover photos to mobile site Engadget (Today) - Google has been spending quite a lot of time tweaking, streamlining and generally beautifying...
Vote! 2013 is the year of the voice command Cnet (Today) - Thanks to Google, Apple, Microsoft, Nuance and a few other tech giants, voice recognition has...
Vote! Microsoft: 'Google Refused to Work With Us on Our YouTube App' Wired (Today) - A week after Google sent Microsoft a cease and desist letter to remove its YouTube...
Vote! Cortado raises cloud printing stakes Tech Radar (Today) - Cloud service provider Cortado is out to extend its role in the market for cloud...
Vote! Google Checkout calls it a day, Google Wallet waltzes into town Tech Radar (Today) - Fans of Google Checkout (do they exist?) will be dismayed to hear that the service...
Vote! Apple Remains The Most Valuable Global Brand As Google Jumps To No. 2 appadvice (Today) - Marketing Week is out with its annual BrandZ list of "the top 100 most valuable...